Clifton Hub
The newly refurbished Clifton Hub is now open! Find out more about what's inside.
The Clifton Hub is located on the approach to the bridge, close to the coach drop off bay, playpark and Clifton Observatory. Its address is Suspension Bridge Road, Clifton Village, BS8 4DU (what three words: ///jets.down.voice).
After being renovated, refurbished and refitted from top to toe, the former toilet block has been transformed and now boasts three brand new loos with baby change facilities, the Chapter & Holmes Coffee Kiosk and a Learning Annexe for educational events.
Following Bristol City Council's policy of closing the majority of its public toilets in Bristol, the responsibility and the costs of managing and maintaining the toilet block was taken on by the Clifton Suspension Bridge Trust. The building now has a new lease of life and will be cared for and maintained by the  Trust using the funds generated by the activities and events that take place inside.
Toilets:
The brand new toilets are open daily and available by the Trust for public use for visitors to the Bridge, the nearby play area and Downs without charge. There are two modern, fully fitted cubicles with their own sinks, hand driers and baby change facilities. There is also one accessible toilet, with step free entry from the adjoining pavement. A Radar key is required: please ask our Bridge Attendants for help if you do not have one with you.
Coffee Kiosk:
Chapter & Holmes offer a hatch-style takeaway service providing locally made speciality coffees, teas, smoothies, cold drinks, cakes, snacks, sweet treats and soft scoop ice cream as well as a limited range of Clifton Suspension Bridge souvenirs. The kiosk is open daily during the summer and on weekends and holidays between November and March. Outdoor seating is available for customer use.
Learning Annexe:
The Learning Annexe provides a meeting place for tour groups, a learning/lunch space for school parties and venue for small events, craft workshops and hands-on activity sessions. Visit our What's Happening page to find the latest public events.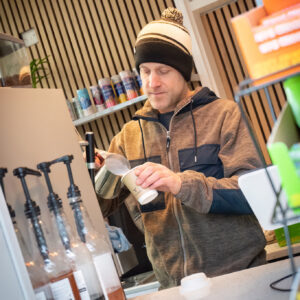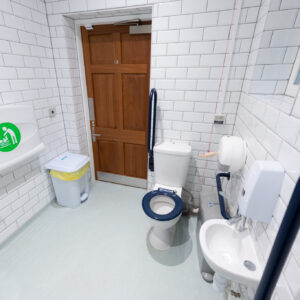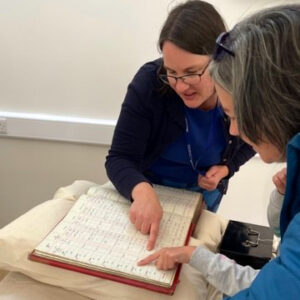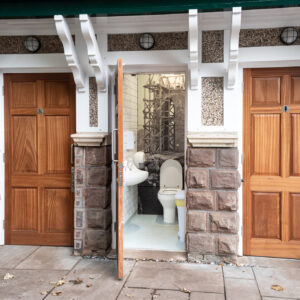 The Clifton Hub was awarded 'Highly Commended' in the Cook Brown Design Excellence Award 2023.