Clifton Bridge Shop
The Visitor Centre shop stocks a range of gifts inspired by the unique Bristolian landscape. We offer a selection of prints, bridge-inspired souvenirs, greeting cards, and home wares.
Your purchase in the Clifton Bridge Shop supports the work and outreach of the Clifton Suspension Bridge Visitor Centre.
Can't visit in person, why not browse our online shop?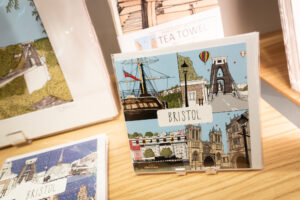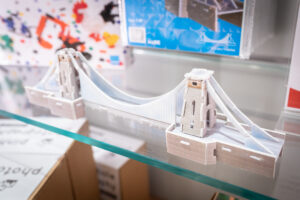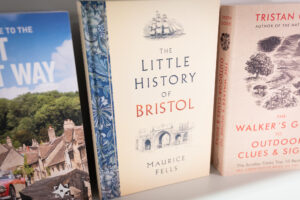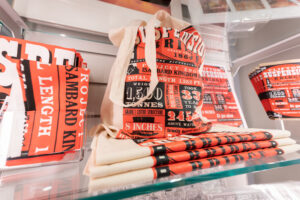 Welcome to the Clifton Bridge Shop. The Clifton Suspension Bridge was designed by renowned Victorian engineer, Isambard Kingdom Brunel. It is Bristol's most photographed landmark and a must-see on any day out for locals and tourists alike. We are a charitable organisation, situated on the Leigh Woods side of the picturesque Avon Gorge, funded by donations and Clifton Bridge Shop sales.
Our shop has a wide range of gifts and souvenirs inspired by the our unique Bristolian community. We stock a curated selection of souvenirs, greeting cards, gifts, and home wares reflective of the built heritage of the bridge and landscape around us. Some of our local makers include Bristol Blue Glass, Dave Draws, Suzy Furse, and many more. Come in, or shop online to see what all we have!
The Visitor Centre is open daily 10:00am-5:00pm with free and paid tours through the week and on weekends. For more information please see our What's Happening page.