Hi, I'm a born and bred Bristolian volunteer at the Clifton Suspension Bridge Visitor Centre. We're an enthusiastic team ready to meet you on your visit to Brunel's iconic 158-year old Clifton Suspension Bridge. Our Centre, opened in 2015 by the Princess Royal, looks forward to welcoming you daily free of charge from 10am to 5pm. Our displays walk you through the brilliance of the young Isambard Kingdom Brunel's engineering skills, and the achievement of overcoming the logistical challenges of spanning the Avon Gorge in the 19th century. The newly designed Gift Shop is sure to provide you and your family with an irresistible treat in the form of books, magnets, postcards, art prints, bridge-building kits, puzzles, and much more.
Guided tours on the Bridge itself and in the recently discovered Vaults take place regularly –  but don't just come to the bridge! There's so much more to see and do in the immediate area that you can easily fill a half or full day out! Between the Clifton and Leigh Woods sides, if you want to go for a walk, shop, eat, everything is close by.
Let me tell you about my favourite places…
Walks
On the Clifton side of the bridge I particularly enjoy walking down The Promenade – especially in the Autumn when the majestic trees show their true colours. You can take the 1 hour, 2.2 km Downs Tree Trail from Christchurch Green. Don't worry if you know nothing about trees, and may not be interested in knowing their species, just go there and enjoy a beautiful walk. While there, admire the magnificent exteriors of the Merchant Venturers' Victorian houses and the Lord Mayor's Mansion House.
A short walk up to the Observatory Tower – you'll spot the footpath just before crossing The Bridge – will give you outstanding views from the historical Camera Obscura.
For lovers of architecture, I can also recommend walking to Royal York Crescent in Clifton Village – off Regent Street – to witness a feat of 18th century architecture, the longest crescent in Europe.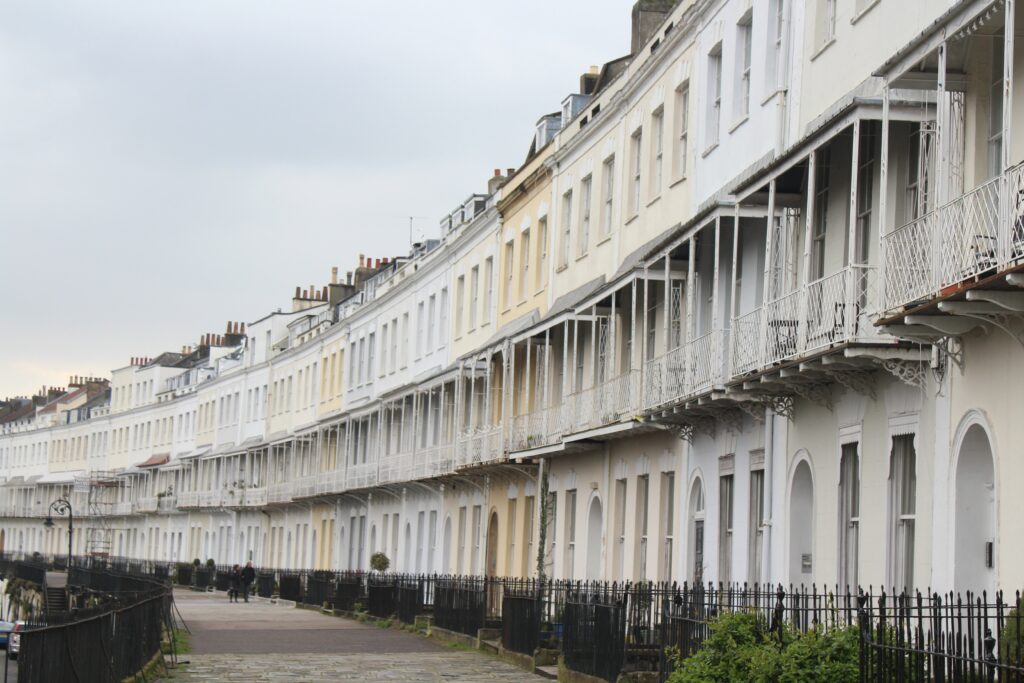 Just past Christchurch, why not turn left down College Road past my old school Clifton High (it was "for Girls" in my day, but is now coed) and the impressive school buildings of also independent Clifton College fronted by its expansive playing fields. Maybe you'll catch a cricket or rugby match.
On the Leigh Woods side of the Bridge I love meandering through Leigh Woods (turn right on Bridge Road and keep walking to the entrance); you'll find yourself in 307 acres of beautifully managed National Trust woodland. Wildlife, great views. Children will enjoy the fun sculptured trees. If it's rained recently, wear your nonslip hiking boots as it can be a bit muddy!
If woods aren't your thing, keep walking to the end of Bridge Road to the 850 acres of undulating open land which are the Ashton Court Estate. Gorgeous walks on paths through a deer park, there are also two 18-hole par-3 golf courses. Walk down to the beautiful Smyth country house which has a broad choice of snacks and drinks at its courtyard café. Remember you have to walk back up!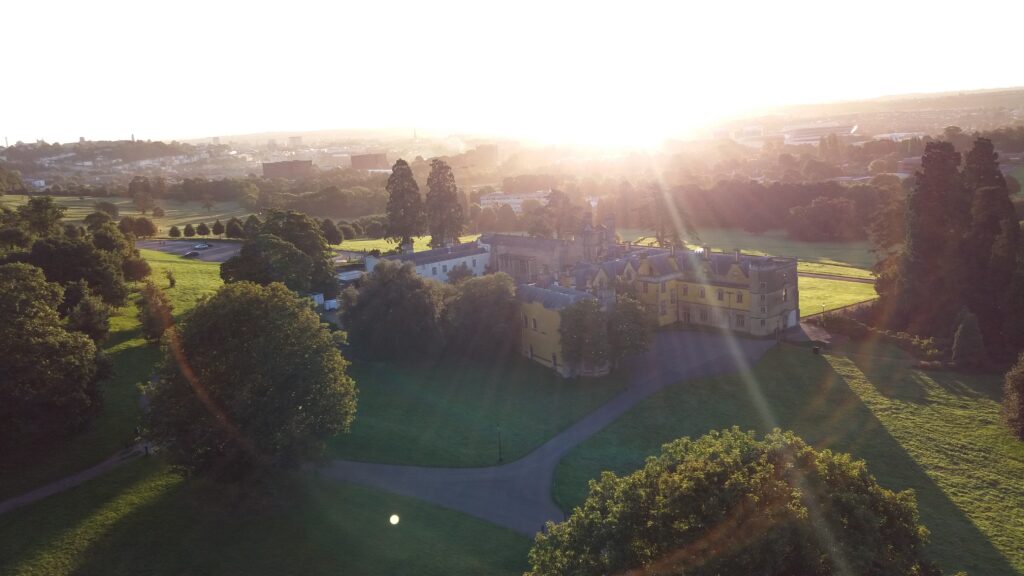 Shopping
On the Clifton side of The Bridge, wander into Clifton Village which boasts a fine collection of clothes shops – for adults and children (Sahara, Mint Velvet, Crewe, Jojo Maman Bébé are some of my favourites) – unique gift shops, antiques, art, cards/prints (I love Sky on Waterloo Street), Waterstones bookshop on Regent Street, and several charity bookshops are scattered throughout the Village. My two favourite shoe shops are Fenice on Princess Victoria Street (beautiful designs), and Soleution on Boyce's Avenue (more focused on casual wear). Jewellery shops are in abundance, with exceptional designers for unique pieces; and if you're looking for a wedding dress you could find it in Clifton Village – my elder daughter did! Take the time to walk through the Clifton Arcade, a beautiful Victorian arcade full of creativity.
Foodwise: if you want to buy the freshest fish around, from Wednesday to Saturday go to Fishers on Princess Victoria Street. And for a great selection of loose fresh vegetables pop in to Reg the Veg on Boyce's Avenue. Also on Boyce's Ave is Anna Cake Couture where you will find the most beautiful and delicious Macarons you have ever tasted!
Eating and Drinking
There is no shortage of cafés, restaurants and pubs near the bridge.
Cafes: The Chapter & Holmes kiosks at the entrance to The Bridge on both the Clifton and Leigh Woods sides offer excellent coffee and delicious cakes if you want a pick-me-up on the go. Once in Clifton Village the Primrose Café (Boyce's Ave), Chocolate Café (The Mall) and Spicer & Cole (Princess Victoria St) all offer high quality products. My personal café favourite is Coppa on Regent Street, where you can relax on comfy sofas in a cosy ambiance.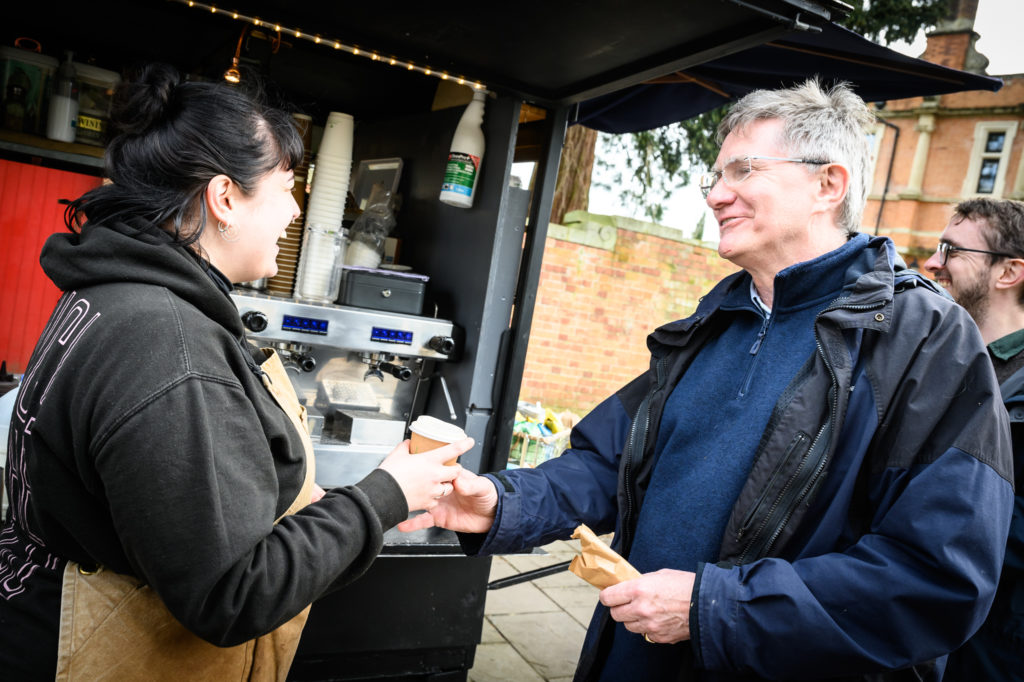 Restaurants: Who doesn't like bangers and mash? I go the Clifton Sausage on Portland Street for the best sausages ever; their champ and onion gravy are outrageous! Rosemarino on York Place does a great Sunday brunch. I would also recommend Cote Brasserie in The Mall for delicious all day food. Again, Coppa has a great menu and the best Caesar Salad I have ever eaten! For takeaway Fish and Chips, I go to the Clifton Village Fish Bar on Princess Victoria Street.
Pubs: I enjoy The Mall (on The Mall surprisingly!) gastropub with its garden; and I take friends from out of town to the Coronation Tap on Sion Place for their vast cider selection. The White Lion Pub on Sion Hill is part of the Avon Gorge Hotel du Vin and has an enormous terrace from which to look up and admire The Bridge. Just spectacular!
For Children
The Visitor Centre has an Education Room upstairs where children of all ages can discover their bridge-building skills and on the Clifton side of the bridge, just below the path up to the Observatory, is a playground which children enjoy. There is usually an ice-cream van nearby on Observatory Road, appealing to not only young customers…