What do we have in our collections?
Clifton Suspension Bridge Trust holds collections relating to the bridge and its history.
Clifton Suspension Bridge Trust Archives
We have papers, photographs and drawings created by the Clifton Suspension Bridge Trust and its predecessors. These date from c. 1828 to the present day and range from hand-written minutes to current engineering drawings.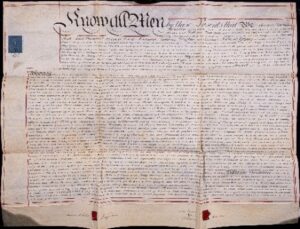 A significant proportion of the Trust's archives are technical records created by consultant engineering firm, Howard Humphreys and its successors. Dating from 1910 to 2006, these documents are an important record of the work carried out on the bridge throughout the decades.  The Trust's records also provide an account of how the bridge has been managed, documenting changes from the Victorian era to modern times.
Social History
Clifton Suspension Bridge is an icon of Bristol and is one of its most important tourist attractions. We have a collection of approximately 150 souvenirs, photographs, guide books and around 800 postcards dating from 1864 to the early 20th century. Some commemorate events on the bridge, including its opening.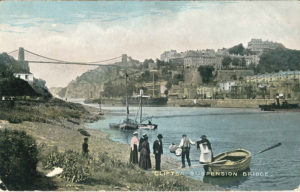 Unique Treasures
We also have acquired collections that have been either bought or given to the Trust. These include unique objects such as a piece of Brunel's iron bar used for a suspended traveller and a rare sketch showing the construction of the abutments.
Adrian Andrews Collection
Adrian Andrews was an expert in the history of Clifton Suspension Bridge whose collection was gifted to the Trust in 2017. As well as Andrews' small research archive and library, the collection consists of photographs dated c. 1858-1930; medallions commemorating Iron Bridge, London Bridge and the Thames Tunnel;  original prints of various bridges; extracts from nineteenth-century publications featuring bridges, such as the London Illustrated News; and a small number of artworks. This collection provides a treasure trove of resources that are used extensively by our education team.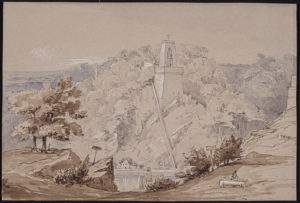 Next Steps
If you would like to know more about the bridge's history, have any questions about our collections and would like to see them, or if you are interested in donating material, please contact
Hannah Little, Archivist
Our Collections
You can search and browse our collections below: