This autumn we have been working with a couple of History A-Level students from South Gloucestershire & Stroud College who are on placement with us.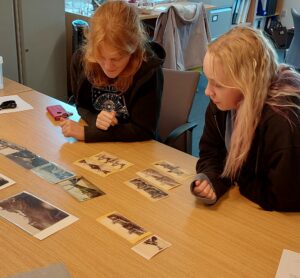 They are working to develop an audio interactive using a device called Museum in a Box.  This has kindly been lent to us from the Department of Digital Humanities, University of Southampton.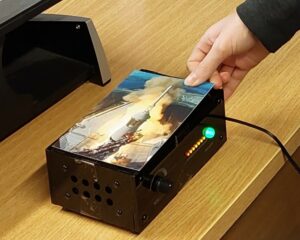 They have chosen nine objects – historic photographs and postcards – from our collections and will create sound scripts for them. When the object is placed on a box, an audio file is played.  As well as providing information, some of the sounds will be atmospheric – such as horses trotting over the wooden deck of the bridge or sounds of the river and seagulls. The aim is to create an interactive encounter with some of the objects from our collections and to make the history of the bridge accessible in different ways.
We caught up with Isabel, who shared her thoughts with us on the project so far:
Why did you decide to take part in this project?
I heard about the opportunity through college, and was excited to gain experience working with historical items and help out with the Museum in a Box project.
 What are you enjoying about the project so far?
 I am enjoying learning more about such a familiar Bristol landmark.
 What has been your favourite historical object and why?
My favourite historical object is the stereographic viewer and the images that go with it, as it wasn't something I'd seen or heard of before. It is also to see what sort of things people of different eras would have been interested in – especially before modern technology. Also, it's such a cool item that is no longer popular.
Is there anything about this project so far that you have found challenging or surprising?
I found the sheer quantity of information/items within the archives surprising, for previously I didn't even know it was there. It made choosing the objects for Museum in a Box quite challenging!
We will display the students' curated exhibition in the Visitor Centre in the New Year. If it works well, we hopefully will be able to include a Museum in a Box as part of our permanent display and as a resource for schools groups to use and borrow, so watch this space!
This project is supported by a grant awarded by South West Museum Development with thanks to funding from Arts Council England and Art Fund.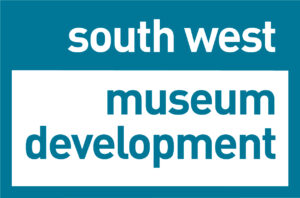 Next Steps
If you would like to know more about this project, or about our collections, please contact:
Hannah Little, Archivist