Local people and businesses who donated to the Clifton Suspension Bridge 'Light the Night' Crowdfunder campaign have voted to illuminate the bridge in blue this Spring. The campaign, part of the UK wide #SupportOurMuseums initiative, run by the Museums Association, raised £13,390 in 28 days, when staff from the Clifton Suspension Bridge Visitor Centre appealed for funds to support their work following an almost total loss of income due to the Coronavirus lockdowns.
Visitor Centre Manager, Laura Hilton, explains "the Visitor Centre is part of the Clifton Suspension Bridge Charitable Trust and is usually reliant on income from visitor donations, shop sales and tours. When we closed the venue in March, we lost all of these revenue sources and had to think creatively about fundraising. The campaign has not only helped us to fund core work behind the scenes, but our team can now spread a giant smile across the city!"
Chair of Trustees, Chris Booy, adds "each donor who claimed a campaign reward voted for their favourite colour and blue was by far the most popular option with 35% of the vote. Lighting the bridge in colour requires specialist lighting equipment and we are delighted that the bridge will be illuminated using a colour scheme chosen by local people."
The Visitor Centre team initially set out to raise £10,000, but hit their target four days before the close of the campaign, with help from Clifton College to take it over the target. The additional funds not only will help to support the team, working remotely through the lockdowns to deliver online learning, but also allow the addition of laser effects to the lighting display.
The date of the illuminations is currently being kept under wraps, to ensure they can take place in a Covid-secure manner, but the team is working on plans to ensure that they can be seen and enjoyed by the largest possible audience.
Headline Sponsor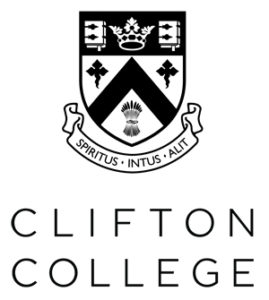 Clifton College leads the way as one of the best Public Boarding Schools in the country, offering day places, flexi and full boarding. Welcoming boys and girls from 2 to 18, Clifton becomes the school every pupil needs it to be, preparing them for life in the real world.
Corporate Sponsors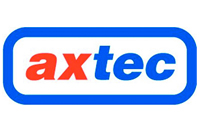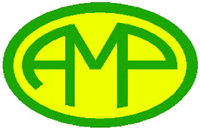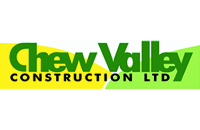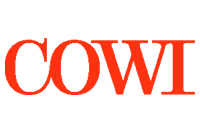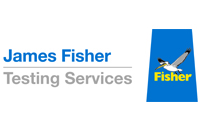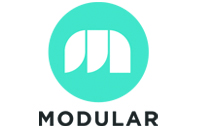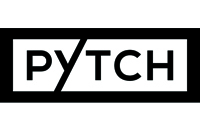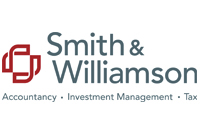 The only UK manufacturer specialising exclusively in axle weighing, Axtec is an independent British company, formed in 1991 and still managed by its owners. Axtec researches, develops and manufactures in the UK. Axtec systems combat overloading of all vehicles, from light vans to 200-tonne plus abnormal loads.
Established in 1986, Chew Valley Construction are a Bristol based construction company specialising in commercial building projects, building fabric maintenance and refurbishment. We have built a solid reputation on providing a swift dynamic approach to all types of construction.
COWI is a leading consulting group with world-class competencies within engineering, economics and environmental science. We tackle challenges from many vantage points to create coherent solutions for our  customers. With offices all over the world and 90 years of experience in the business, we combine global presence with local knowledge.
Modular Digital provides brilliant technical solutions for non technical teams. We exist to reduce the stress and worry and minimise unnecessary cost often associated with complex integration and website builds. Our focus is on creating products that are designed right, built right and delivered right for you.
Bristol-based James Fisher Testing Services (JFTS) is at the forefront of structural health monitoring and testing of bridges around the world. We use a range of sensor and measurement technologies with advanced data analytics to provide information that helps bridge owners and operators to manage their structures safely and efficiently.
Pytch is Bristol's leader at sharing messages and creating experiences. Pytch are delighted to be supporting this campaign with design, production, lights and LASERs. Check out our work or reach out to collaborate with the Pytcher team or even become a Pytcher!
Smith & Williamson provides investment management, accountancy, tax and financial advisory services to private clients, corporates, SMEs, professional practices and non-profit organisations. We are a leading investment management business and one of the UK's ten largest accountancy firms with 11 offices across the UK, Ireland and Jersey – including Bristol.
Project Supporters
Paul Jaffe Eiger Safety Ltd, Personic, Purcell Architecture Limited, Residents of Leigh Woods House, Chapter & Holmes, Jon Lansdown, BID Clifton Village
Clifton & Hotwells Improvement Society, Zoe & Marcus, Alisa Burke, William Mather, Phil Watts, Gail, Susan Glew, Keith Rodgerson, Christine M Hamm, David Anderson, Pamela Shaw, Fleur Cook, Paul Gerard, Paul Haxell, Valerie Harland, Mike Morgan, Helen Featherstone, Chris Bolt, Scott Wilson, Tracey & Jeff Tavender, David Greenfield, Francis Greenacre, John Mitchell, Debra Clarke, Gary Cutts, Ros Kennedy, Peter Walker, Cameron Kennedy, Jeremy King, Kathryn Davis, Alison Wilson, Michael Paynter, Joseph Rogers, Sarah-Jayne Tucker, Alice Aubrey, Roger Bareham, Claire Smith, Sue Otty, Charlie McNeill, Keith Jones, Liz Reeves & 52 anonymous donors.