Joseph Rogers and Victoria Owens will be signing copies of their books at the Suspension Bridge Visitor Centre on 23 March 2019, 11.00am – 2pm when they'll be very happy to discuss their research, adventures and favourite bridges.
Pre-order your copy now from Amberley at £13.49 – a modest discount on the cover price of £14.99.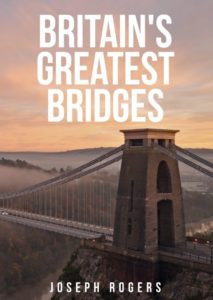 Writing Britain's Greatest Bridges began after a bout of realisation that saw me traversing a number of iconic bridges over a short number of years. Initially, when pitching ideas to Amberley Publishing, my focus was centred more so on local history and quirky gems of particular areas, namely Devon, Somerset and the Black Country. In fact during the same period, I had pre-empted my eventual subject matter by writing a short online article for the Travel Pocket Guide, detailing some of Britain's best bridges to walk across, including the Humber Bridge near Hull and London's Tower Bridge. Citing a number of pieces I'd written as references of my work, I quickly added 'Britain's Greatest Bridges' to the bottom of ideas Amberley might take me up on, and it's a good job I did. Whilst the result enabled me to produce a summary of the country's fascinating array of examples, it also created a number of unusual predicaments, recollections and circumstances that are only eluded to in the title, which focuses largely on the history and geography of each bridge.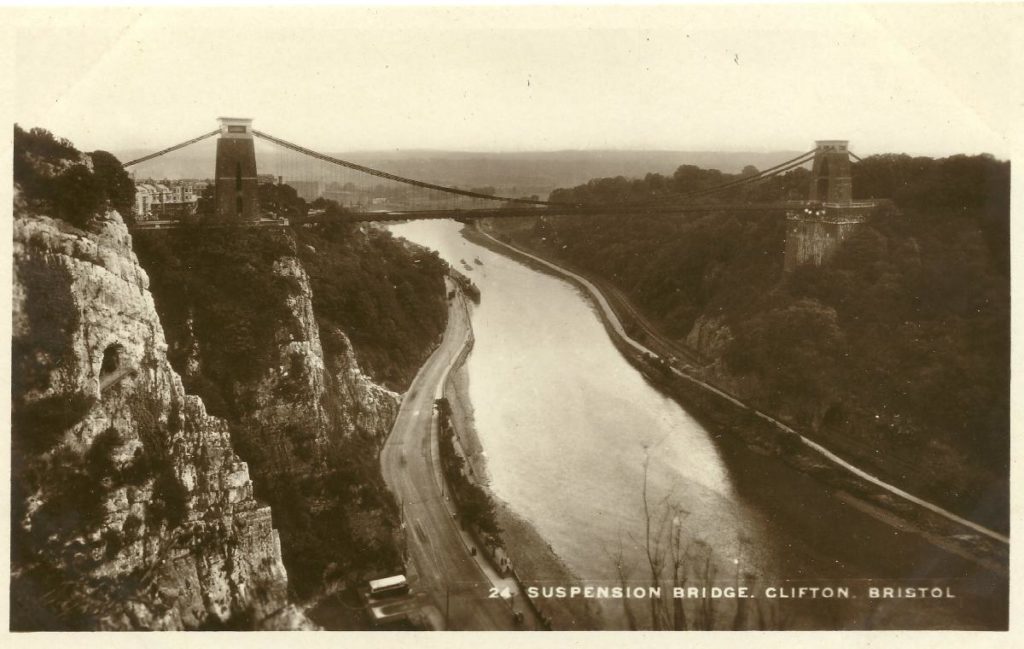 Clifton Suspension Bridge – A breathtaking view of the Avon Gorge (Image – Author's Collection)
Much of my 'fieldwork' for the Clifton Suspension Bridge actually came during my time there in 2010, when I was making my way around the country between education and employment, with a trusty camera and keen eye for exploration. Naturally Brunel was prominent in the mind following his deserved place in the national curriculum, but building upon this knowledge for the book 8 years later and recalling some of my first experiences of industrial Bristol, enabled me to appreciate more the fight for the right to design the landmark and the political and financial events that surrounded its drawn-out construction. Likewise, recalling one of my first primary school trips from my childhood in Wednesbury was the basis for further research on the famous Iron Bridge in Shropshire, which has recently finished an extensive restoration programme. With family once living near Telford, and industrial heritage being at the forefront of local history in the Black Country and beyond, it was a pleasure to revisit the bridge's importance and history as an adult.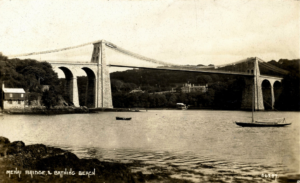 The view from Church Island of the first Menai bridge (Image – Author's Collection)
Subsequently, visiting the Forth Bridge and its two partners last June created memories anew. One of the hottest days in Scotland's history made the walk across the now sparsely populated road bridge and exploring both North and South Queensferry more exotic than previous visits to the Mediterranean. The night time image of the monumental rail bridge lit up, which features in the book, was in fact took at almost 11pm as I stood overlooking the Firth of Forth in nothing but jeans and t-shirt with a gentle breeze accompanying the cloudless sky. The inclement weather instead descended upon Bangor and the Menai Strait, where my research and photography was dedicated to both the Menai Suspension Bridge and Britannia Bridge – Telford and (George) Stephenson bridges respectively. Failure to realise the limits imposed on pedestrians along the A55 saw me inadvertently walking across the latter, which features a roadway built above the renewed railway line following a fire in 1970. A mistake I would not wish to make again.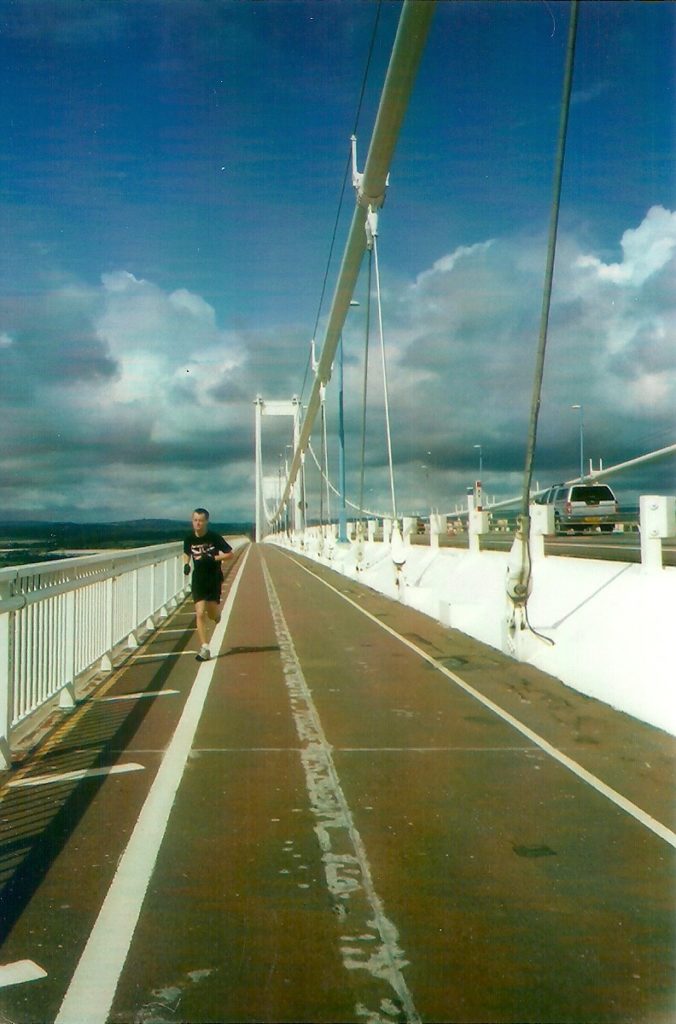 Some examples allowed me to excel some of my closer passions in life. Running from England to Wales and back again using the first Severn Bridge arguably sparked my appreciation for such structures in the first place and one example, the understated Axmouth Bridge in East Devon, became an infrequent excursion on my regular running route around Seaton and Beer, where I spent over a decade of my adolescent life. A night out on the 'Toon' taking in some of the many eclectic and joyful watering holes of Newcastle upon Tyne struck home the beauty that the bridges create between it and Gateshead, whilst also marking the city as one of England's finest to enjoy the nightlife. And more recently, the tastefully modernised Countess Wear Bridge near Exeter served as part of my driving test, which I'm glad to say I passed on my first attempt.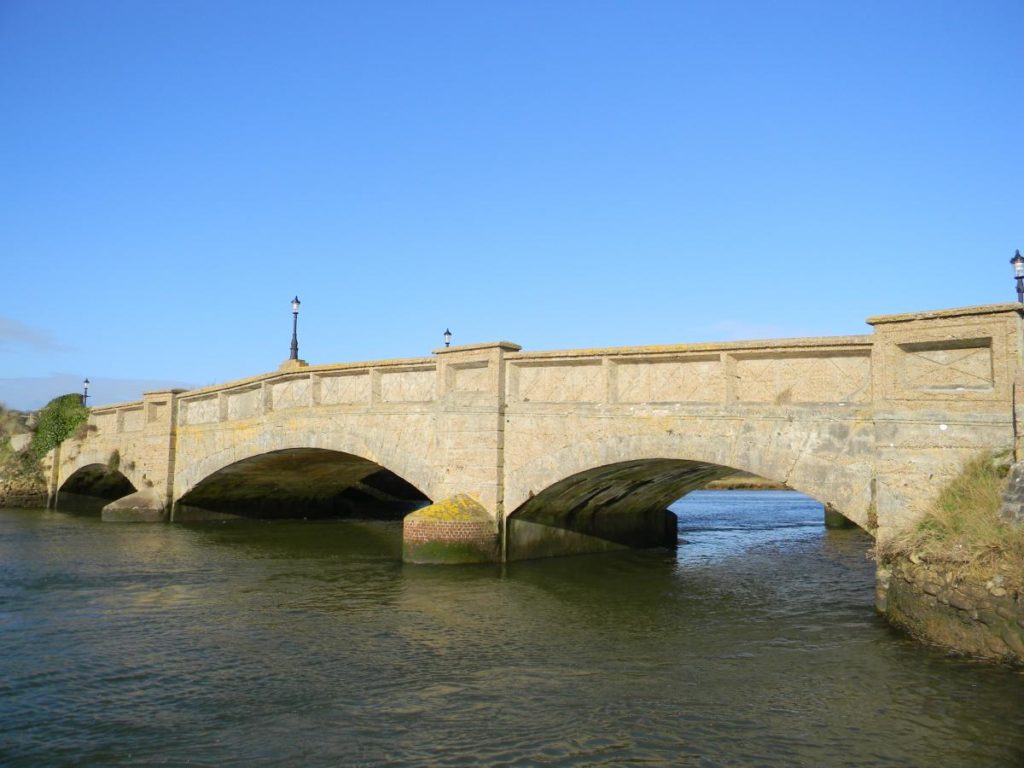 Axmouth Bridge, the oldest remaining concrete bridge (Image – Author)
Aside from this brief selection of anecdotes from a life on the road (or rail), the experience tapped into a notion I have followed for some time, in travelling the breadth and depth of the nation in search of the many features and landmarks that make our villages, towns and cities so delightfully unique. As a result, Britain's Greatest Bridges was never going to be the most technical title. A basic, but nevertheless thorough, appreciation for the architectural and engineering merits of these important amenities allowed, what would otherwise be a travelogue of rivers, gorges and transport facilities, to become what I hope is a balanced and insightful overview of both iconic and obscure bridges made possible only by a want to travel to, explore and understand what Britain has to offer.