Shop
We have a small shop stocking a range of souvenir items starting from 60p! We like to work with local artists and small businesses and hope that you will find something a little bit different to remember your visit.
Purchases made in the shop help to support our research programme and educational activities. If you can't visit in person, why not browse our online shop? Explore our items by clicking on the images below.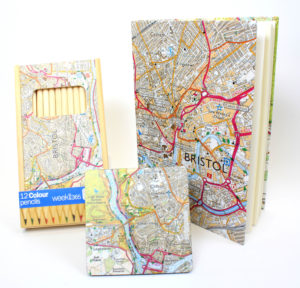 Products
We have a brilliant collection of books for engineers, historians, Brunel fans and people wanting to learn more about our local area. Find specially commissioned items such as reproductions of the medallions presented to attendees at the bridge opening ceremony in 1864 or cosy woollen scarves featuring a bridge blueprint! For souvenir collectors, we stock a wide selection of magnets, iron-on badges, fridge magnets, tea towels and thimbles – and we also have a Penny Press machine. We sell cards and postcards featuring historic and contemporary photographs as well as designs by local artists – and if you'd like to send one straight away, we have stamps in stock too! If you're hungry then we sell delicious sweets, fudge and Salcombe Dairy ice cream – and if you're looking for something a little bit special then we have a beautiful display of Bristol Blue Glass (the pendants and earrings are particularly popular).
If you're planning a visit with your family, why not pick up a copy of our Children's Trail?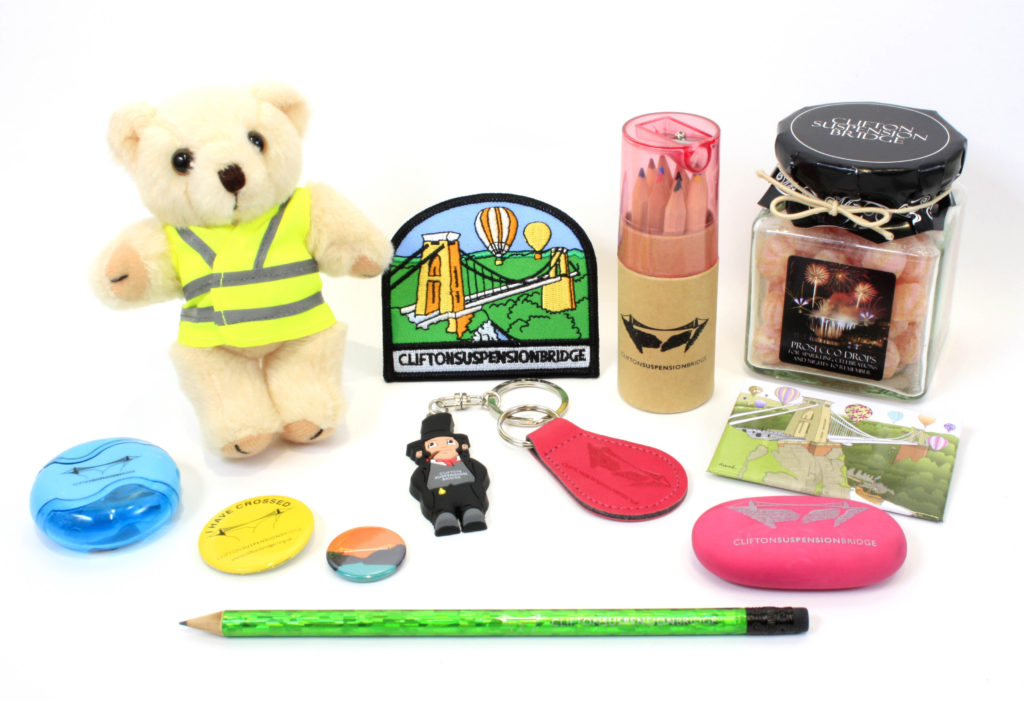 Artists and Makers in Stock
We stock limited edition art prints by local artists and photographers, bespoke product ranges and items created by local designer-makers. With a wide range of styles and prices, we are sure to have something that will look fabulous in your home!
dona B drawings is the Bristol-based brand created by illustrator Dona Bradley. Working with hand-drawing and computer graphics Dona creates illustrations of favourite Bristol landmarks including the Suspension Bridge. Her illustrations are then printed onto a range of products to celebrate the beauty of Bristol & beyond.
Jayne Abbott is an established Bristol-based fine artist whose work features a very wide range of fields. She finds inspiration from many famous artists, such as Van Gogh and Hockney, with their range of techniques. Jayne has loved this famous landmark since she was a very small child. We stock prints, cards and magnets with her designs.
Peter McDermott creates graphic prints in the style of the classic railway art of the 30s and 40s. He has designed a best-selling range of posters, mugs and cards featuring the bridge.
Carla James studied Art at the University of the West of England, graduating with a BA (Hons) in Drawing and Applied Art. Working in acrylic, watercolour and ink, Carla paints in delicate yet strong style, inspired by nature, and her surroundings. Carla's work references her identity with the contrasting tropical flora and fauna to the English countryside and urban environments of her hometown of Bristol.
Diego Godoy Art is a family-run business based in Bristol. Our mission is to create fun, colourful and attractive pieces of artwork and creative product designs that would liven up any home or office. We offer a wide variety of products featuring designs based on our original artwork including a range of Bristol souvenirs.
Oliver Rigby and Tom Bonson are the authors of the hugely popular book, 'The Bristol Giants'. The book explores the myth of Goram and Ghyston who formed the Avon Gorge. Read about the giants in our exhibition and take the book home!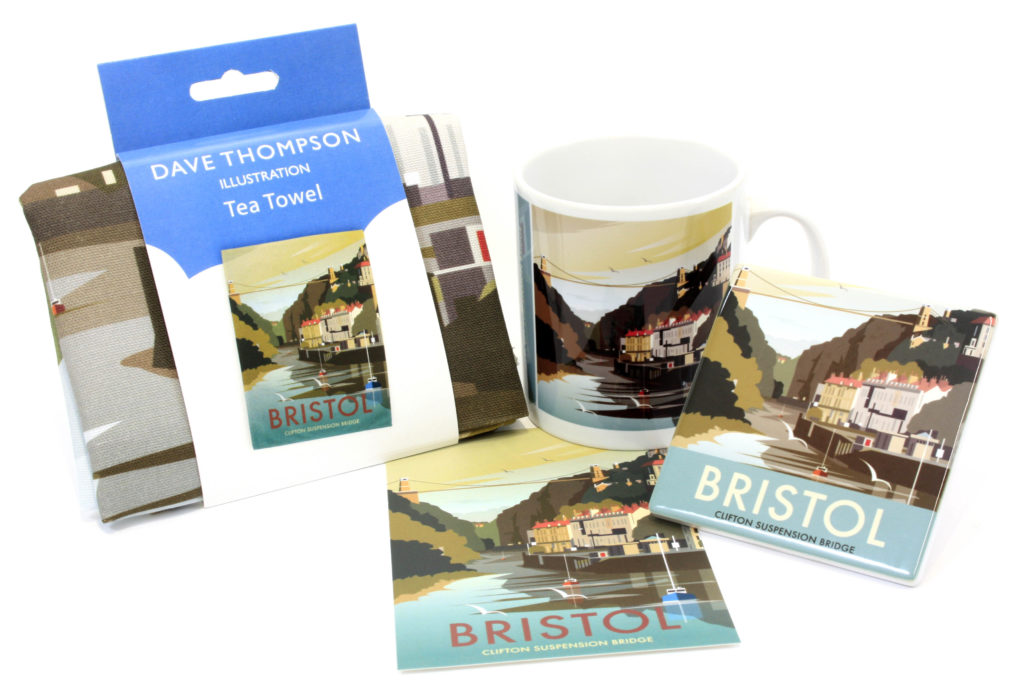 Zed Photography is a leading Photographic Studio run by Alan Russell, based in Bristol, working for advertising and design clients all over the world. When not carefully crafting studio and location shots for his clients Alan likes nothing better than producing landscape images of his own choosing. Very high quality Giclée prints on archival paper of the Bridge and other West County favorites are available from Alan's websites. Alan is a good friend of the Suspension Bridge Trust and a selection of his images are available to view in the Visitor Centre.
Keith Rodgerson is a local Bristol photographer who has captured some amazing moments on the bridge, from Concorde's last flight to the first flight of balloons at the Bristol Balloon Fiesta. We stock a wide selection of his prints!
Linda Alvis specialises in pastel paintings. She has been exhibited by the Pastel Society and Society of Women Artists. We stock beautiful posters, prints, cards and postcards which capture the spirit of Bristol!
Rolfe and Wills is a Bristol based design and screen printing company who create bright and modern designs. They love to experiment with colour and unusual printing techniques to make fresh and original designs. All of their products are organic and responsibly sourced and printed with non-toxic, organic inks.
James Miles is a talented young Bristol photographer who loves taking local photos of Bristol to share. James found he had a following on Instagram and has recently started printing his images due to high demand!
Jenny Urquhart is a Bristol-based artist who creates contemporary and vibrant paintings of her favourite places. She works largely with acrylic, ink and collage and also experiments with computer-based graphics and photography. Jenny adores her hometown of Bristol and her signature cityscapes feature hot-air balloons and the Suspension Bridge.